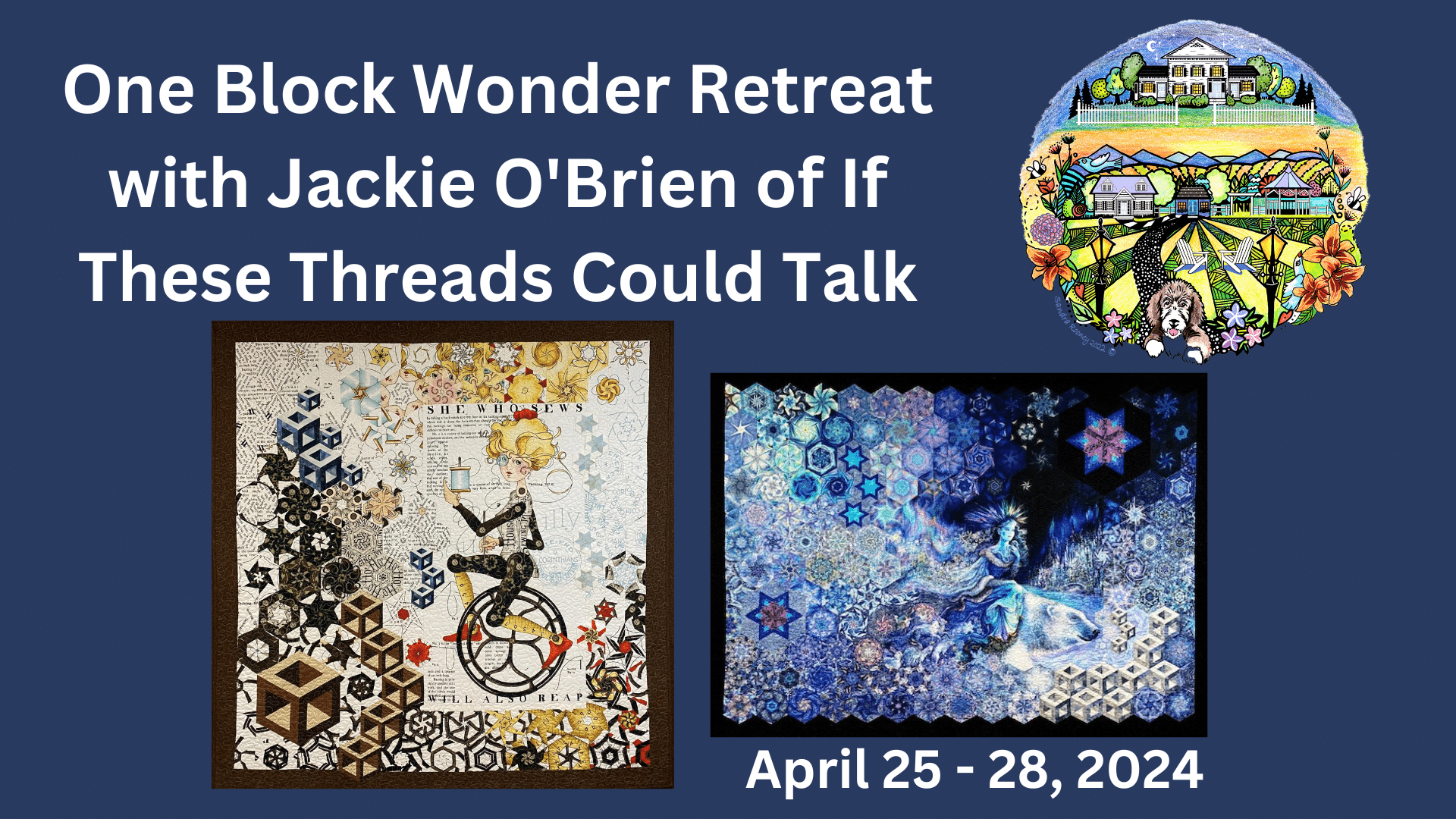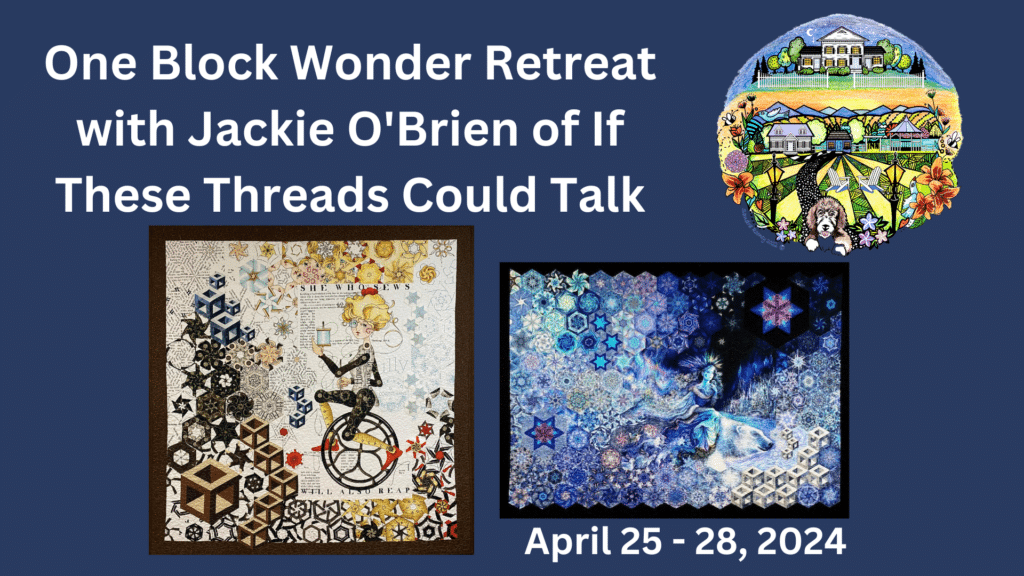 We are so excited to welcome Jackie O'Brien from If These Threads Could Talk back to the Strong House Inn for three days of quilting wonders!
Dates: Thursday, April 25 – Sunday, April 28, 2023
Cost:  $755 ppdo / $940 so
Quilt Retreat Includes: 3 nights lodging, 3 breakfasts, 2 lunches, and 3 casual dinners, sewing room set-up, teacher fee and taxes.
TO BOOK YOUR RETREAT:
Call the Inn at (802) 877-3337  ~OR~ Book online HERE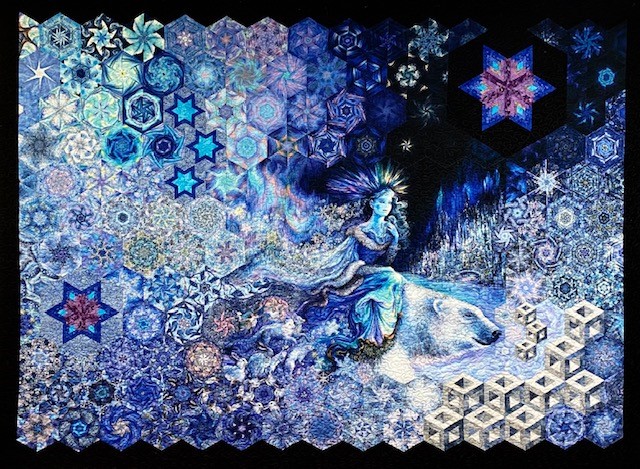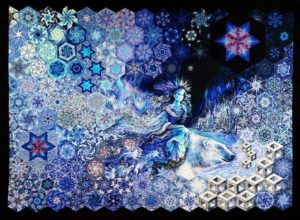 One Block Wonder Retreat Description:
*Identifying and cutting your repeats.
*Aligning repeats including difficult fabrics.
*Choosing a ruler and understanding the difference between pointed & blunt tip rulers.
*Deciding what strip widths to cut
*Cutting all your triangles.
*Designing with the hexagons
• Integrating stars & cubes
• Designing around a panel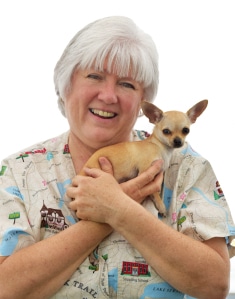 About Jackie O'Brien
I have been quilting for over 18 years. I'm totally passionate about quilting and teaching others to quilt. Becoming a Studio 180 Design Certified Instructor in 2013 is one of the great joys of my life. My quilt "Waves of Joy" is included in Deb Tucker's book "Royal Treasures" based on the Hunter Star quilt.
I discovered One Block Wonders (OBWs) in 2006, I have made 95 so far. Two of my One Block Wonders are featured in Maxine Rosenthal's book "One Block Wonders Around the World". The OBW blocks are made from one fabric with very little waste! You cut and sew equilateral triangles forming hexagons and then design with these kaleidoscopic blocks. There are NO "Y" seams.
Because this quilt features one repeated block, design involves playing with the colors and shapes in any way you choose. The quilt you produce will have more energy and movement than the original fabric.