2024 Quilting in Vermont & Michelle Hiatt's Sew on the Go Retreat will be held at the Strong House Inn, from Wednesday- Sunday, December 4-8, 2024.
RETREAT DETAILS
Single, Double, Triple Rates includes; 4 Nights of Hotel Lodging, Quilt Instruction, Sewing Room Fee, and Meals: 4 dinners, 4 breakfasts and 3 lunches.
Alcohol is not included but can be purchased for an additional charge.  All alcohol consumed in public places around the Inn, MUST be provided by the Strong House Inn.  If you bring alcohol on property, you may enjoy it in your room only.  This is a Vermont law and a condition of our liquor license.  Please note, we hate being the "bad guy" but we will enforce this policy out of fear of losing our license.  Thank you for understanding.
Required Patterns and Tools are an additional charge.  However, they will be available at the retreat for a 15% discount.
You will receive your supply list and pre-cutting instructions one to two months prior to the retreat.
SEWING ROOM ARRIVAL: Arrival is between 1pm-3pm on Wednesday, December 6, 2024.
INN CHECK-IN: Hotel check-in will take place at 3pm or as rooms become available.
INSTRUCTION BEGINS: Instruction begins at 4pm on  Wednesday, December 4, 2024
HOTEL CHECK-OUT: Hotel check-out will be at 10am on Sunday, December 8, 2024.
SEWING ROOM BREAKDOWN:  Sewing room breakdown will begin at 11am, on Sunday, December 8, 2024 and must be completed by Noon.
2023 RATES
Single: Queen – $1300 – Spouse can be added for an additional fee.
Double: Queen with a Twin Daybed – $1050 per person
PROJECTS
Description: Choose from Michelle's Majestic Glimmer or her "surprise" pattern to be announced
RETREAT POLICIES  
DEPOSIT: A non-refundable $250.00 deposit is required to reserve your space. A check can be mailed to us at Strong House Inn, 94 W Main Street, Vergennes, VT. 05491
FINAL PAYMENT: Will be due 90 days in advance of the retreat. Checks are preferred; however, we accept most credit cards as well for your convenience.
CANCELLATION: We realize emergencies can occur, however, this can leave a space that may not be able to be filed. Notice must be received 90 days in advance of the start of the retreat.  There will be a $50 cancellation fee for canceling between when you book and the 90 day mark.
If you absolutely cannot attend, please try to find your own replacement.
If that's not possible, you may check with Amy to see if there is a wait list.
In the event that we are able to fill your space, from the waiting list, and we have met our minimum requirement of attendees, a refund (minus a $50 Administration fee and any other costs incurred) will be considered.

PROJECTS
Choose from Michelle's Comfort & Joy, Family Traits or Holiday Medallion Series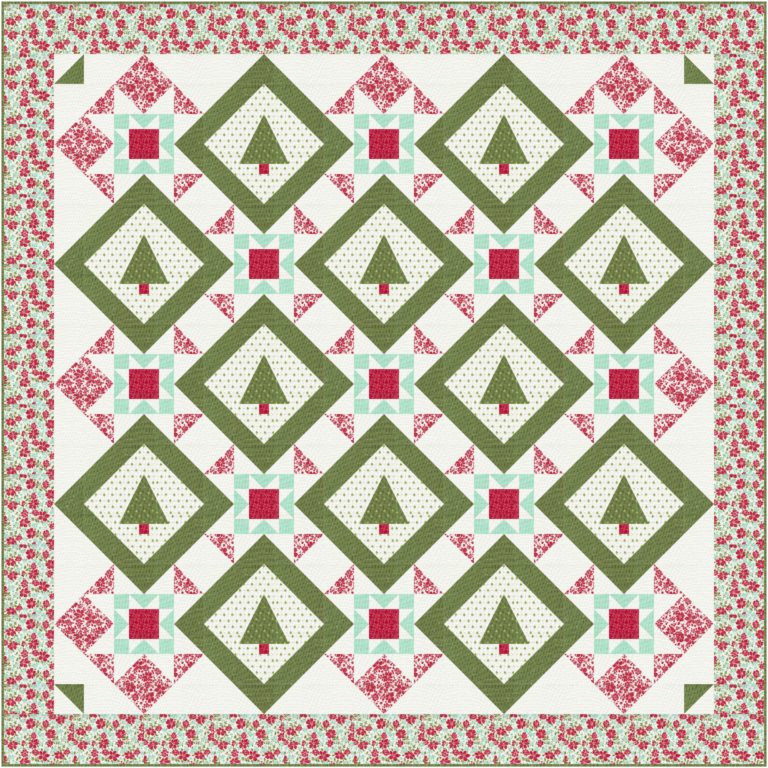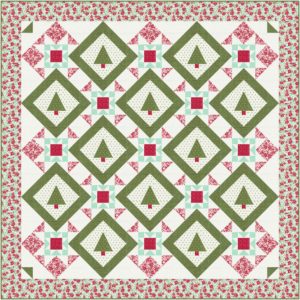 Comfort & Joy Quilt Pattern
A Fabulous and fun holiday quilt! Three sizes included in the pattern; Table Runner, Wall, and Large Throw.
Additionally, this is a perfect quilt to use year round in a cabin setting. Michelle combines two blocks, Comfort Star and Evergreen Joy, with a pieced border of Flying Geese and Half Square Triangles which finish the fabulous design elements.
The Comfort Star block dates to the late 1800's, known as Eight Hands Around. Michelle personally remembers her Oma placing this block in her comfort quilts, stating that an Eight Hands Around Quilt would help those lying beneath it manage, cope, survive and provide comfort. In this design, the Comfort Star falls back and lets Michelle's newly designed Evergreen Joy block come forward. This is
achieved with proper fabric value placement. So, while you can alternate fabric color, to achieve the dimension in the quilt, be sure to adhere to the fabric value recommendations.
Tons of fun! Makes for a great Table Runner, Wall hanging, or Large Throw size quilt.
Comfort and Joy comes together easily with the Studio 180 Design's Tucker Trimmer, Wing Clipper, and V Block tools.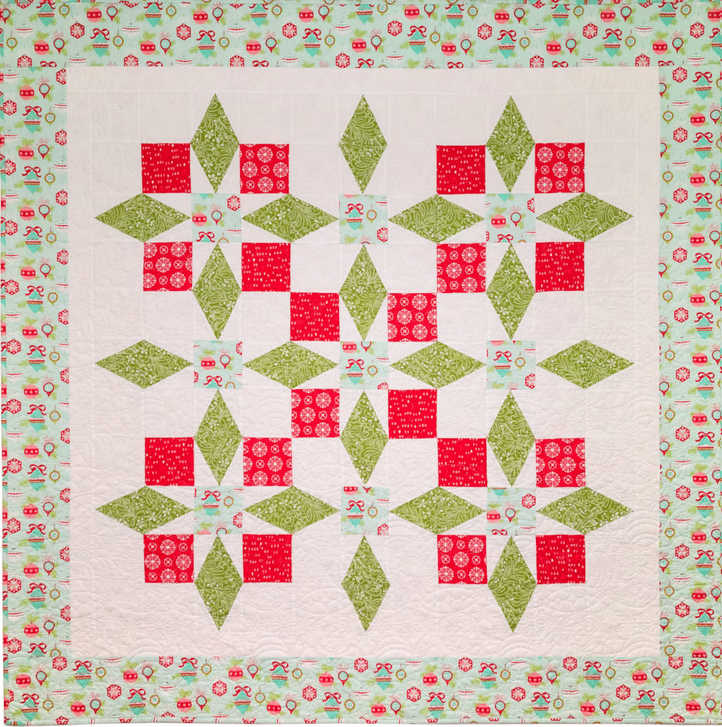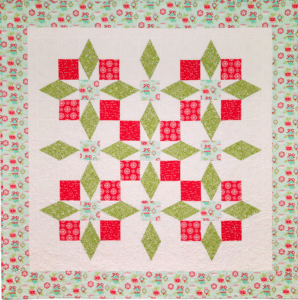 Family Traits Quilt Pattern
Family Traits is a terrific Holiday Stashbuster Quilt that comes together simply and creates a quick delightful quilt. Family Traits features Sisterhood and Brotherhood Blocks, plus a Border Block. All blocks are constructed using the same V Block method. This is the perfect design to use up medium and large-scale prints. The use of a large-scale print for the Corner Squares will give a scrappy look. Alternatively, could uses scraps in similar colors to get the same affect. The Center Square of both Blocks is the perfect place to fussy cut a beautiful fabric with a featured element, such as a butterfly. While this quilt is designed to utilize your stash, do not ever be afraid to purchase some, if not all new.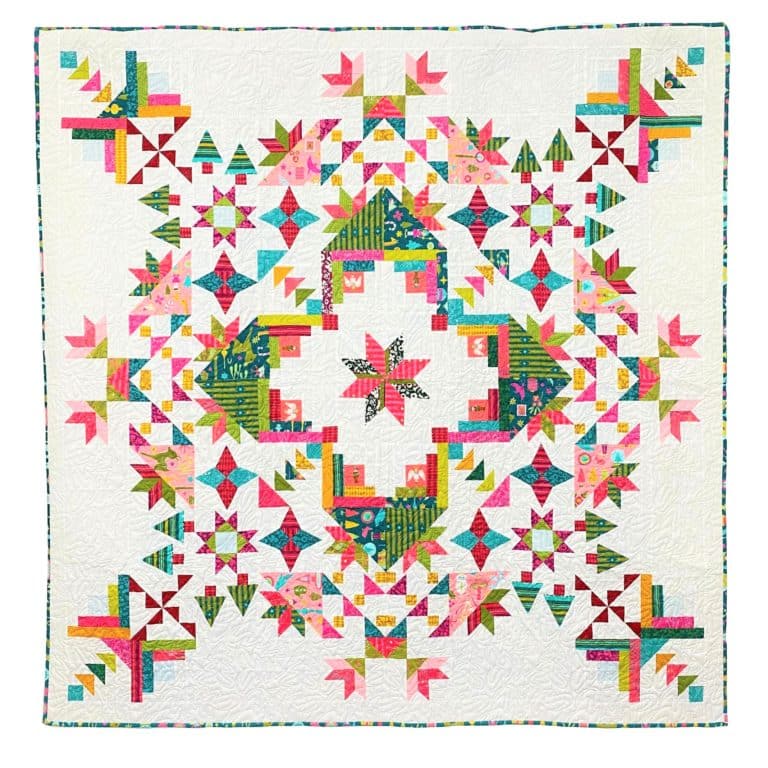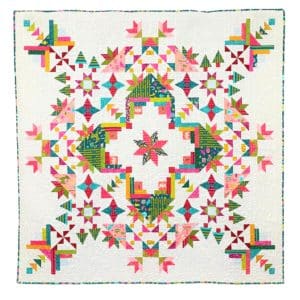 Michelle's Holiday Medallion quilt series
This 12 Booklet Packet is a companion technique building series for Michelle's favorite tools from Studio 180 Design. Great as a Block of the Month, Technique Building Series, or just a skill building Quilt Project.
12 Booklets include:
• Separate Booklets for the 12 Blocks and Block 12 includes 8 pages of Quilt Finishing instructions.
• Step-by-step instructions and graphics for both right-handed and left-handed quilters, with complete tool instructions – no redirect to tool instructions.
• New Techniques with each Block, offering multiple techniques for each of the required Studio 180 Design Tools.
The REQUIRED Studio 180 Design's Tools are gradually introduced over the 12 Blocks:
• Tucker Trimmer I
• Square Squared
• V Block
• Corner Pop
• Split Rects
• Quilter's Magic Wand
This retreat is limited to 12 people…Book Today!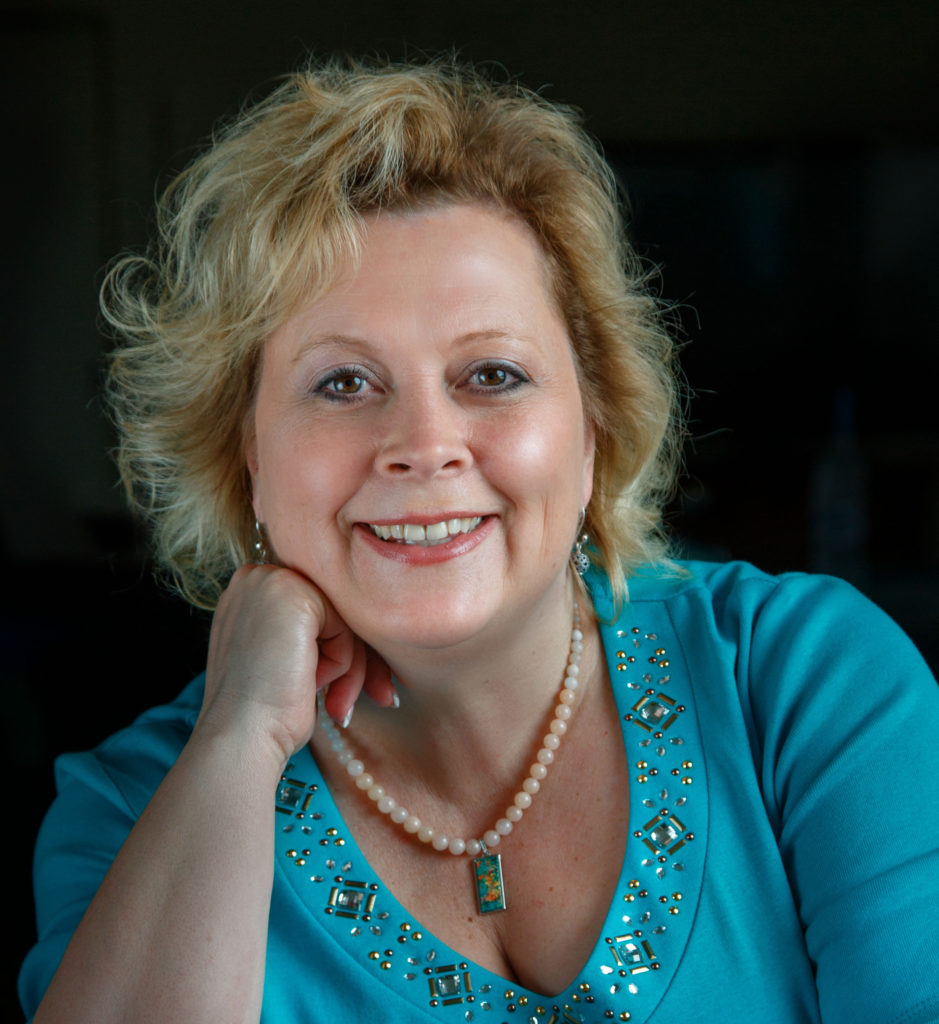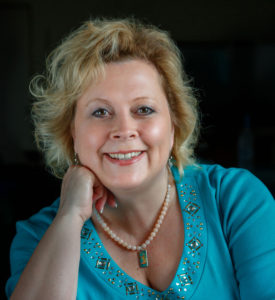 Retreat Instructor: Michelle Renee Hiatt of Sew on the Go
Michelle has been sewing since before she can remember, and fell in love with quilting over 25 years ago.  Michelle Renee is a certified Professional Process Expert (LSSMBB); she uses her process improvement techniques and applies them to her quilting and teaching others how to simplify their piecing while improving the quality of their quilt making. Michelle Renee teaches throughout the United States at National Quilt Shows and Retreats!
Michelle Renee is the designer for her own pattern line Sew On The Go and her designs have appeared in several international Quilting Magazines. Additionally, she is a Certified Instructor for Studio 180 Design and many of her patterns have been published in their Modern 180 pattern line.
Michelle Renee is known for her humor, enthusiasm and encouragement!