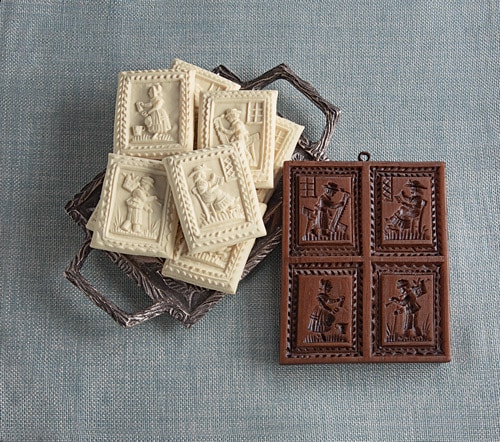 Join the Strong House Inn in welcoming Carol Hirschi in partnership with House on the Hill Cookie Molds to Vergennes for an all inclusive cookie molding extravaganza! Whether you are a Springerle expert or will be making molded cookies for the first time, join us for a fun filled weekend of cookie making, tradition and friends!
DATES:  Thursday, October 13 – Sunday, October 16, 2022
COST: $615 per person for Double Occupancy / $775 per person for Single Occupancy
(Does not include 9% Vermont Meals & Lodging Tax)
Book Online at www.stronghouseinn.com using the promotional code springerle22
****For double occupancy, have one person register and enter the second guests name and contact information in the "Additional Guests" section so that we can add them separately
RETREAT INCLUDES:
Three nights lodging (Thursday, Friday & Saturday)
Three full breakfasts (Friday, Saturday & Sunday)
Meet & Greet reception upon arrival (Thursday)
Two Lunches (Friday and Saturday)
Event Room Set Up with Cookie Molds and Tools to play with
Instructor Fees
Shelburne Museum Tour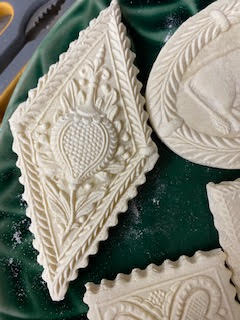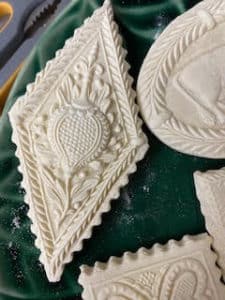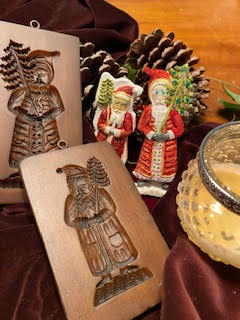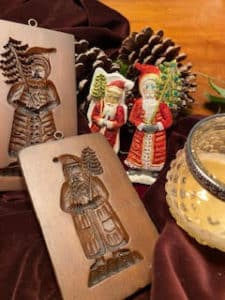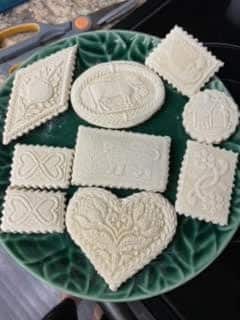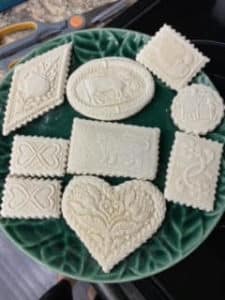 Springerle is a type of South German biscuit or cookie with an embossed design made by pressing a mold onto rolled dough and allowing the impression to dry before baking. This preserves the detail of the surface pattern. While historical molds show that springerle were baked for religious holidays and secular occasions throughout the year, they are now most commonly associated with the Christmas season.
The name springerle translates literally as "little jumper" or "little knight", but its exact origin is unknown. It may refer the popular motif of a jumping horse in the mold, or just to the rising or "springing up" of the dough as it bakes. The origin of the cookie can be traced back to at least the 14th century in southwestern Germany and surrounding areas, mostly in Swabia.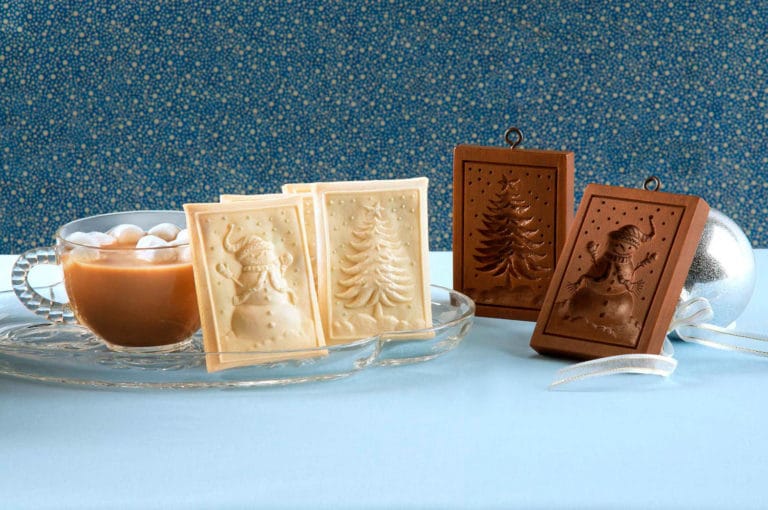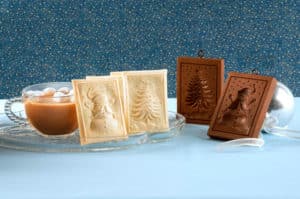 Schedule:
Thursday:
Arrive between 12pm and 1pm (We will leave the Inn around 1:30pm to go to the Shelburne Museum or you can meet us there)
2pm Tour of the Shelburne Museum collection of food and cookie molds
4pm Return to the Inn to check in to your guest rooms
5pm Meet & Greet reception with Carol and a history of Springerle Molds
---
Friday:
Make Springerle, shortbread and speculaas dough,
Mold cookies for baking and drying overnight
---
Saturday:
Bake cookies, paint cookies,
Paper Crafting- using molds for making ornaments, paper castings etc.
---
Sunday:
Answer any final questions and finish up projects,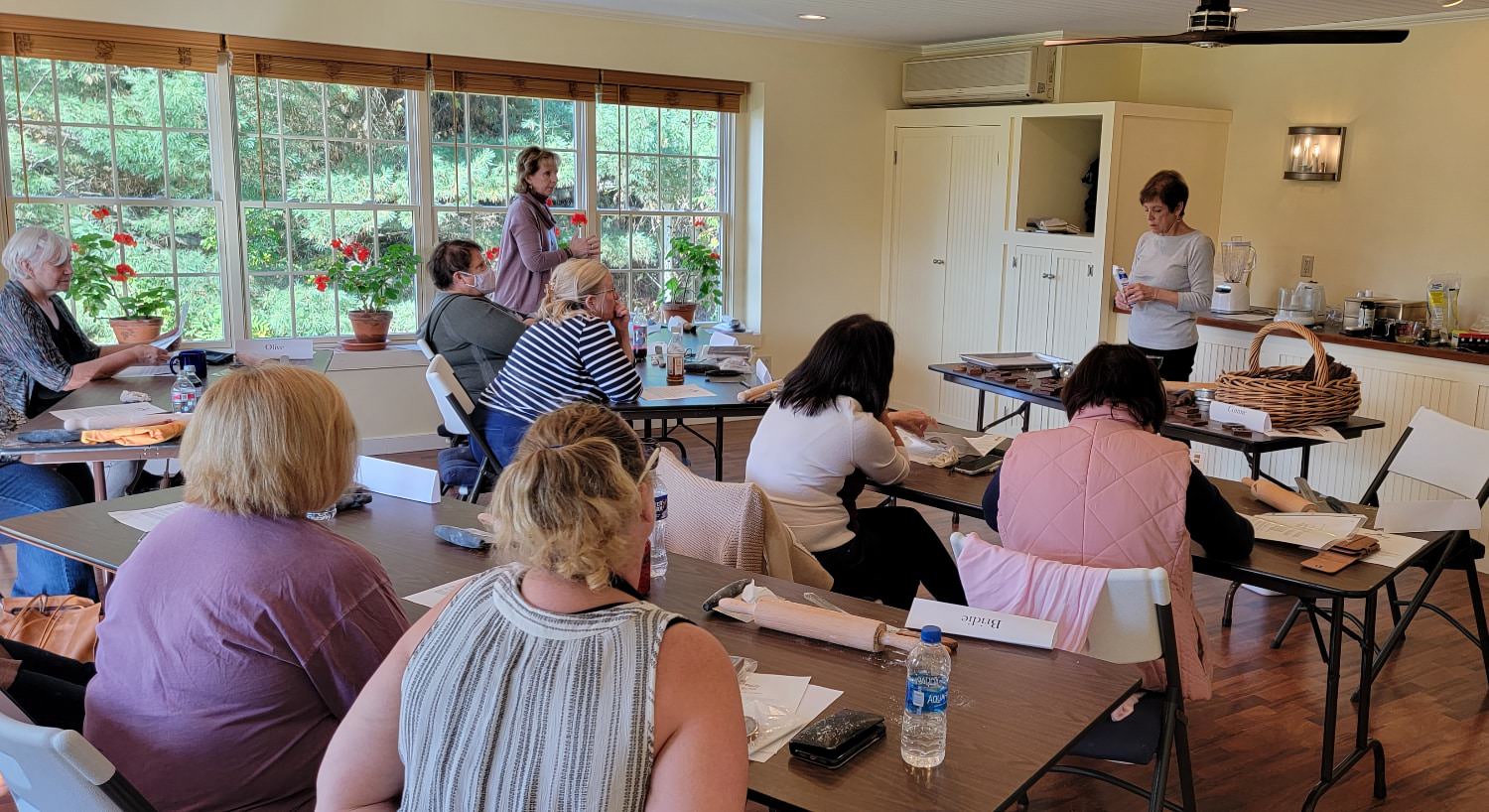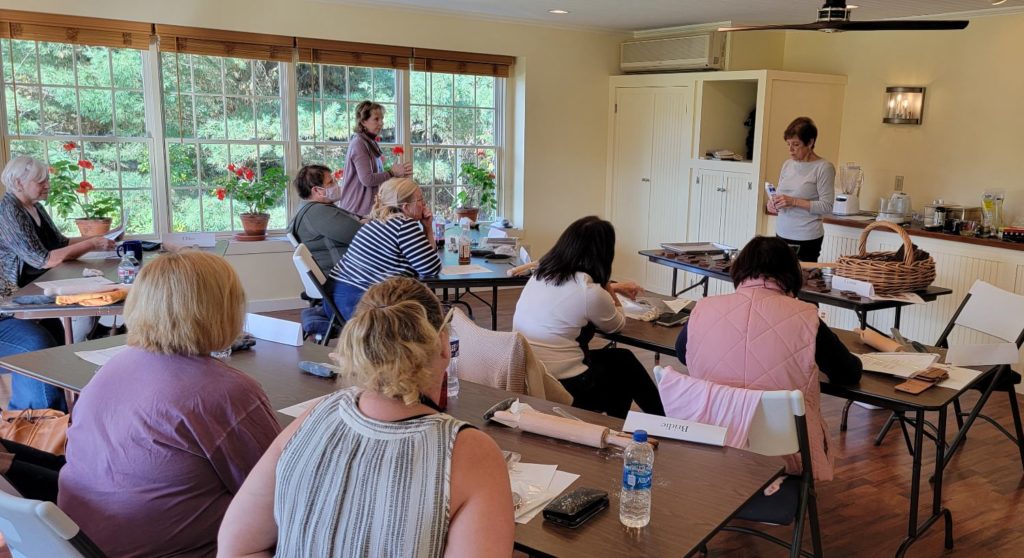 About Carol Hirsch Jeske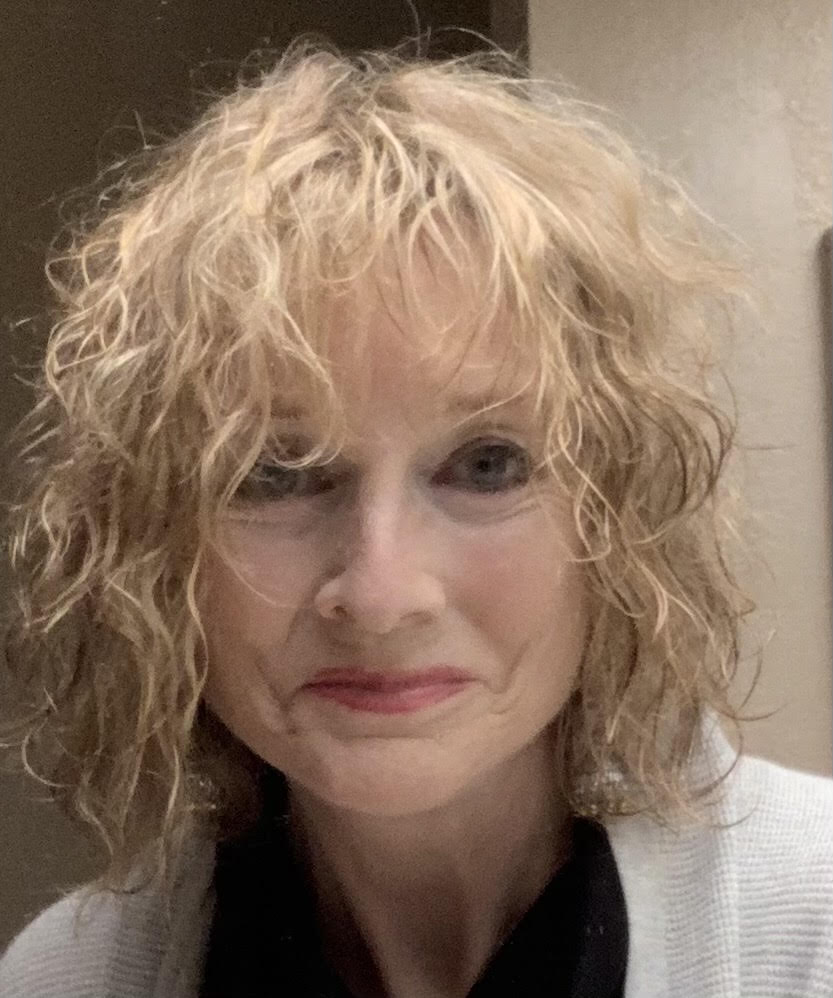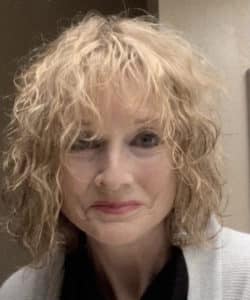 Carol has been baking professionally for over 15 years. Her interest in Springerle, speculaas, gingerbread and other molded cookies started when saw a story about House On the Hill molds in "Martha Stewart Living". At the time she was operating a B&B and theatrical venue near San Antonio Texas. She took classes in baking molded cookies with the top experts in the US. Her pursuit of skill also took her to Germany, Austria and The Czech Republic. She is a food journalist, photographer and instructor.
Carol now lives in central Florida and works as a consultant and designer for House On The Hill. Letha Meisner, owner of House On The Hill and Carol have been baking, traveling and conspiring since 2018. This year they will be traveling to Poland, The Czech Republic and Germany to study more about speculaas (Belgian), pierniki (Polish) and lebkuchen (German).
Educationally, Carol has degrees in Fine Arts (drawing and painting) and Engineering from the University of Wisconsin. She worked in advertising before opening The Brumder Mansion Bed and Breakfast and Theatre in 2000 in Milwaukee. She both performed professionally and taught improvisational comedy for 13 years. The award-winning B&B was the set for a number of independent films.