Join us in April for another great retreat with Barbara Dann.  Fun times are to be had with these two great quilts from the Sew on the Go catalogue.
Dates: April 27-30, 2023
Cost: $648 ppdo / $810 so
Extra Nights can be added for $125 ppdo/ $162.50 so
TO BOOK YOUR RETREAT:
Go to our website HERE and select the dates you wish to book

Click the + sign next to special rates and enter one of the following codes:
***Danndbl for the retreat with double occupancy ~OR~ DannSngl for the retreat with single occupancy
****For double occupancy, have one person register and enter the second guests name and contact information in the "Additional Guests" section so that we can add them separately.
***PLEASE NOTE:  OUR ADIRONDACK, SEASIDE, PLANTATION AND VERMONT GUESTROOMS ARE NOT PART OF THE RETREAT PACKAGE.  HOWEVER, IF THEY ARE AVAILABLE, AND YOU WOULD PREFER TO BOOK ONE OF THOSE PARTICULAR ROOMS, THEY ARE AVAILABLE FOR AN UPGRADE OF $50 PER NIGHT IN ADDITION TO THE RETREAT PACKAGE.
Your Quilt Retreat Includes:
3  nights lodging
ALL MEALS ARE INCLUDED (3 casual dinners, 3 breakfasts, 2 lunches, 2 afternoon teas)
Sewing room set-up
Teacher fee
Taxes
*Cancellation Policy – Deposits will be refunded, less $25.00 processing fee, if notification is received 2 months before the seminar. If you need to withdraw after that date, we will make every attempt to fill your spot so that a refund can be made.
Description:
Jenn's Journey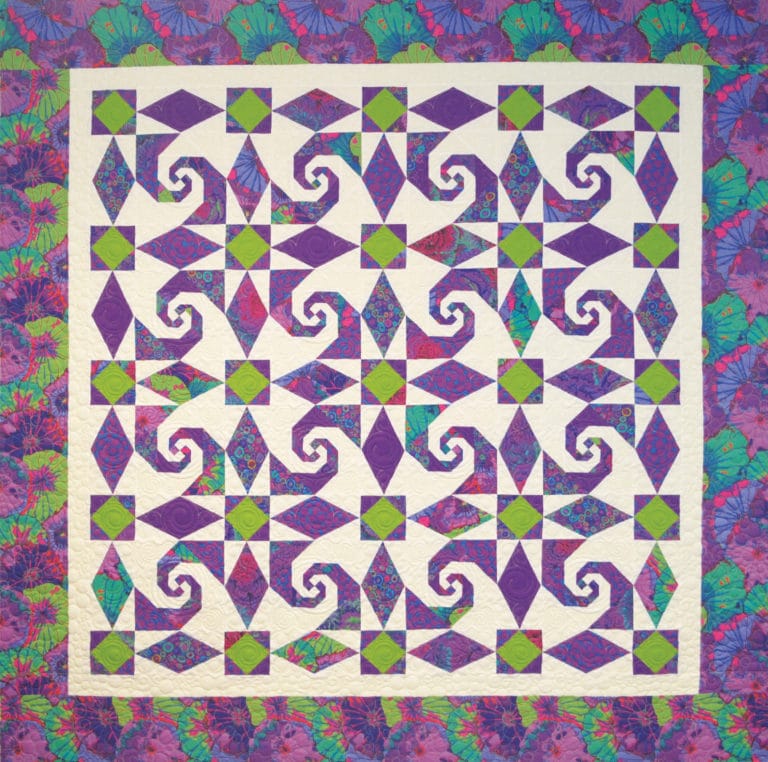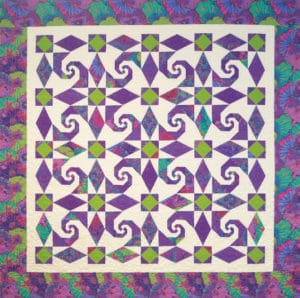 "Jenn's Journey" is a modern play on a Snail's Trail quilt layout. This design makes excellent use of those 1-yard+ fabric cuts you have been collecting. This class includes step by step instructions for the Large Square Squared and the Diamond Rects tools. Additionally, I'll share lots of hints and tips on machine piecing, matching points, cutting and pressing. You can choose from three project sizes – Throw (68″x 68″), Twin (68" x 92"), and Queen (92" x 116")
Grand Central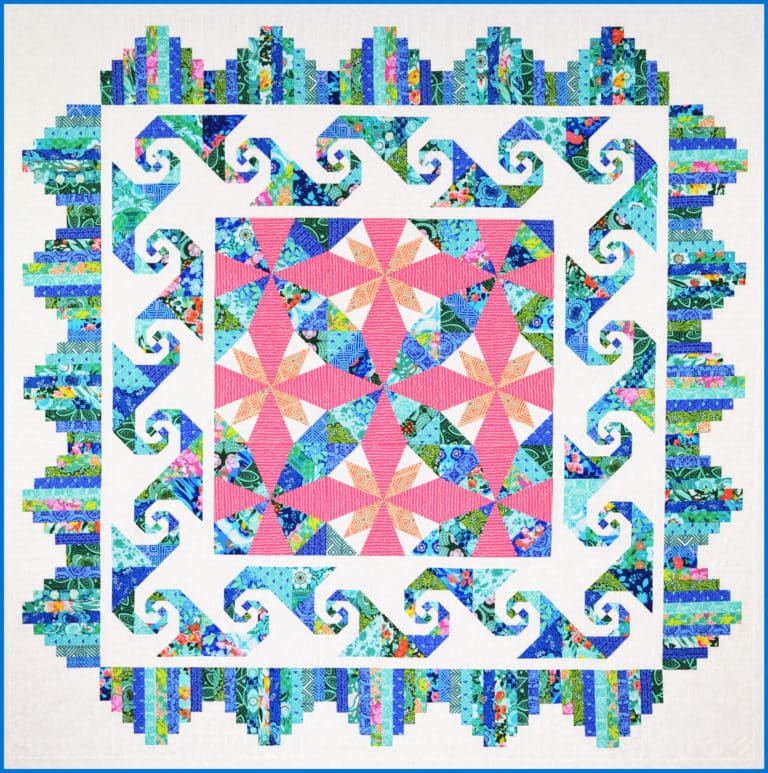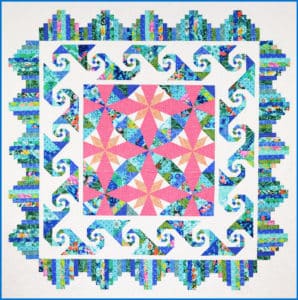 Six Quilt Sizes and Settings included.
Grand Central, inspired by the iconic beauty and legacy of Grand Central Terminal, an historic world-famous landmark in Midtown Manhattan. Michelle combines blocks inspired by the great architectural to create a beautiful quilt. She combined the Viaduct Wedge and Celestial Star Blocks to create a Quilt Center with tons of interest and movement. The Quilt Center is surrounded by a pieced Snail's Trail Border. The Double and King Quilt Sizes have an extra pieced bonus border with Train Platform Blocks.
Finished Quilt Sizes: Wall 50in x 50in, Throw 69in x 69in, Large Throw 80in x 80in, Double 99in x 99in, Queen 100in x 100in, King 120in x 120in
About Barbara Dann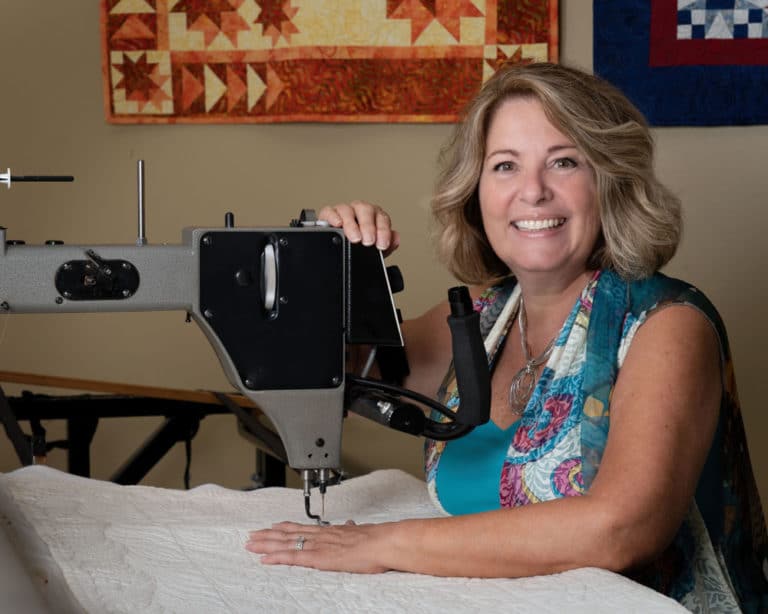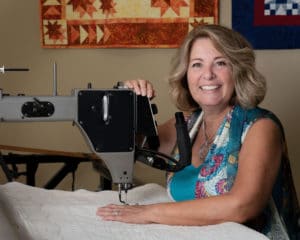 Who wakes up one morning, realizes quilting is her dream and passion (although she'd never quilted before), and buys a longarm quilting machine? ME! That was 21 years ago, and I've never looked back.
After many years of quilting in my basement, I moved my studio downtown. Overlooking the Centre County Courthouse, I have a beautiful view of Victorian Bellefonte.
Longarm machine quilting – for "everyday" to "quilt of a lifetime" quilts. I'll help you choose a customized quilting design that will enhance your quilt top.
Custom quilts – so you're not a quilter but would love to have a quilt. Maybe you saw a pattern or design you like. Maybe you need a customized style or color for your home. We can work together and I'll make the quilt for you.
I'm a quilt instructor specializing in Studio 180 Design tools and techniques, Sew on the Go patterns and SEW KIND OF WONDERFUL curved piecing tools and patterns.