Dates: March 24-26, 2023
Cost:  $465 ppdo / $580so
Quilt Retreat Includes: 2 nights lodging and ALL MEALS ARE INCLUDED (2 casual dinners, 2 breakfasts, 1 lunches, 1 afternoon teas). Sewing room set-up, teacher fee and taxes.
TO BOOK YOUR RETREAT:
Call the Inn at (802) 877-3337  ~OR~ Book online using the following promotion codes:
Double Occupancy- Beltzdbl
Single Occupancy- Beltzsingle
****For double occupancy, have one person register and enter the second guests name and contact information in the "Additional Guests" section so that we can add them separately.
***PLEASE NOTE:  OUR ADIRONDACK, SEASIDE, PLANTATION AND VERMONT GUESTROOMS ARE NOT PART OF THE RETREAT PACKAGE.  HOWEVER, IF THEY ARE AVAILABLE, AND YOU WOULD PREFER TO BOOK ONE OF THOSE PARTICULAR ROOMS, THEY ARE AVAILABLE FOR AN UPGRADE OF $50 PER NIGHT IN ADDITION TO THE RETREAT PACKAGE.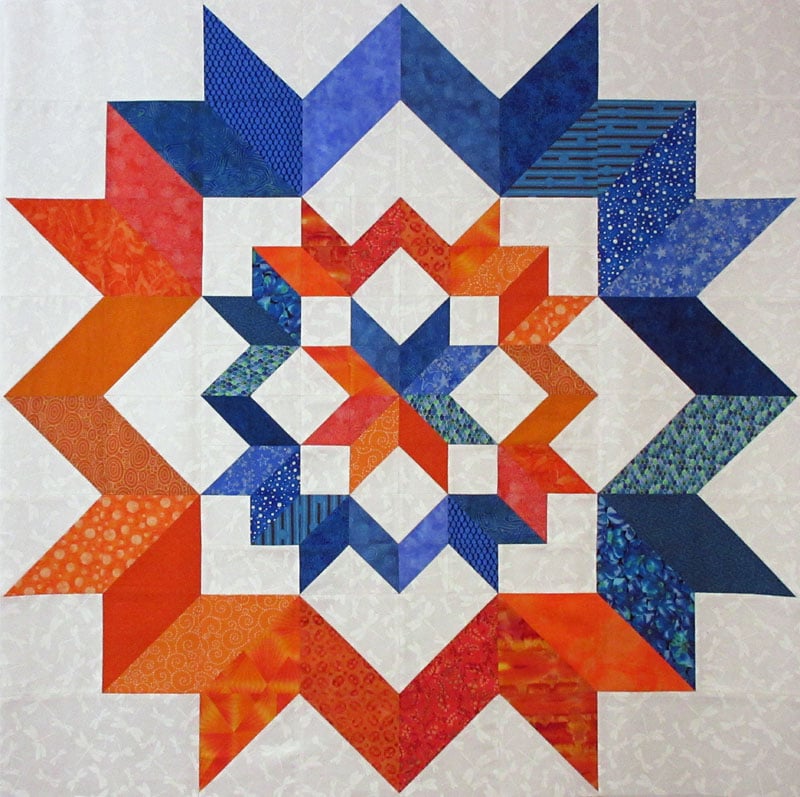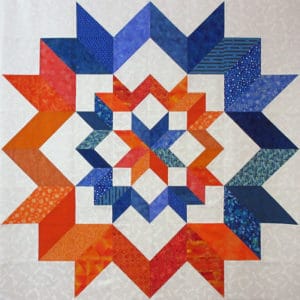 Description:
Make this beautiful Carpenter's Star quilt using Beth Helfter's Accordion Sewn Half Square Triangle technique. Bust into your scrap pile, pull out two different
colorways, and add a background. This quilt comes together quickly with the
accordion technique, and you'll become addicted.
Project size: 40″ x 40″; Skill Level: Confident Beginner
The Tucker Trimmer 1 tool is required for this project, and is available from the
instructor in class.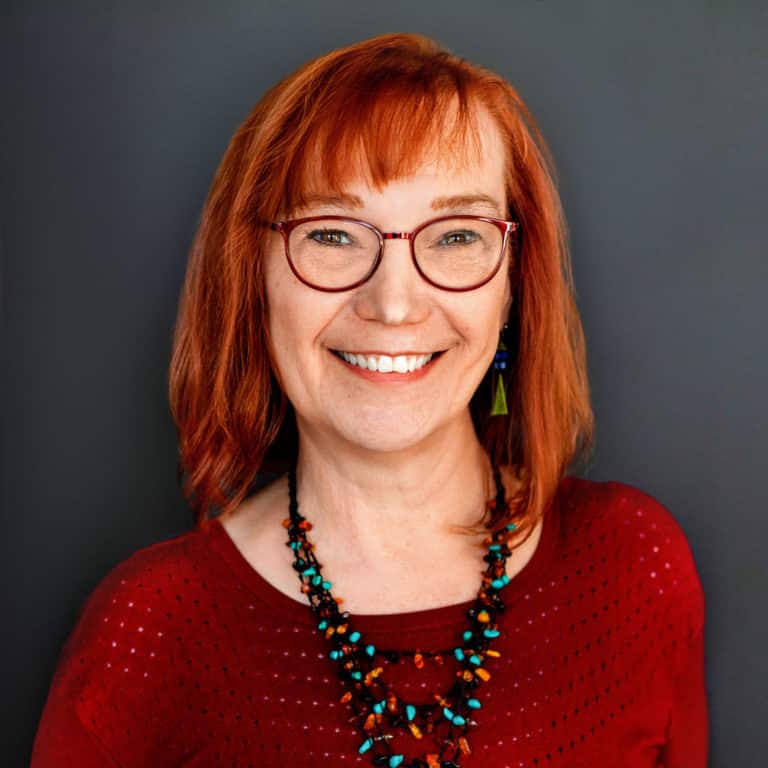 Kathie Beltz
Professional Quilter ~ Teacher ~ Judge ~ Designer
I am totally addicted to quilting, and enjoy associating with other quilters who are equally addicted. I've been quilting since 1995, teaching since 2004, and judging quilts since 2007. I have been fortunate that some of my quilts have won awards at shows across the country, including A Quilter's Gathering, Home Machine Quilting Show, Images at the Lowell Quilt Festival, Indiana Heritage Quilt Show, International Quilt Festival in Houston, Machine Quilters Exposition, Machine Quilting Today Upper Midwest Show, Maine Quilts, Mid-Atlantic Quilt Festival, MQX Quilt Festivals, National Quilting Association, Quilting With Machines, Quiltweek Lancaster, Quiltweek Paducah, Road to California, Southern New Hampshire Quilt Festival, Utah Quilting and Sewing Marketplace, Vermont Quilt Festival, and World Quilt Show – New England.
My quilts have been juried into the AQS show in Paducah in multiple years,
winning ribbons in 2015 and 2017. As an award-winning quilter, I lecture, give demonstrations, and teach workshops at guilds, quilt shops, and quilt shows nationally. I especially enjoy teaching beginners.
In 2013, I became a Certified Instructor for Studio 180 Design, Deb Tucker's tool and technique company. In 2017, I launched Kathie Beltz Quilt Designs, my own line of companion patterns for Studio 180 Design tools. These quilt patterns are for smaller projects that look complicated but are easier to make than you may think.
In expanding my teaching base, I have become an Ambassador for Beth Helfter and Eva Paige Quilt Designs, and I have been a member of the Creators Club at Northcott Fabrics. There's lots going on, and it's keeping me busy!
Of course, my latest adventure is virtual teaching. I offer lectures, classes, and demos online through Zoom or Facebook Live.
For more information on workshops, lectures, or judging, I can be reached at
Kathie@KathieBeltz.com or www.KathieBeltz.com.
Follow me at: Facebook.com/KathieBeltzQuilter
Instagram/kathiebeltz
Pinterest/KBQDesigns
Inspired Stitches Newsletter: http://eepurl.com/dOo6E1