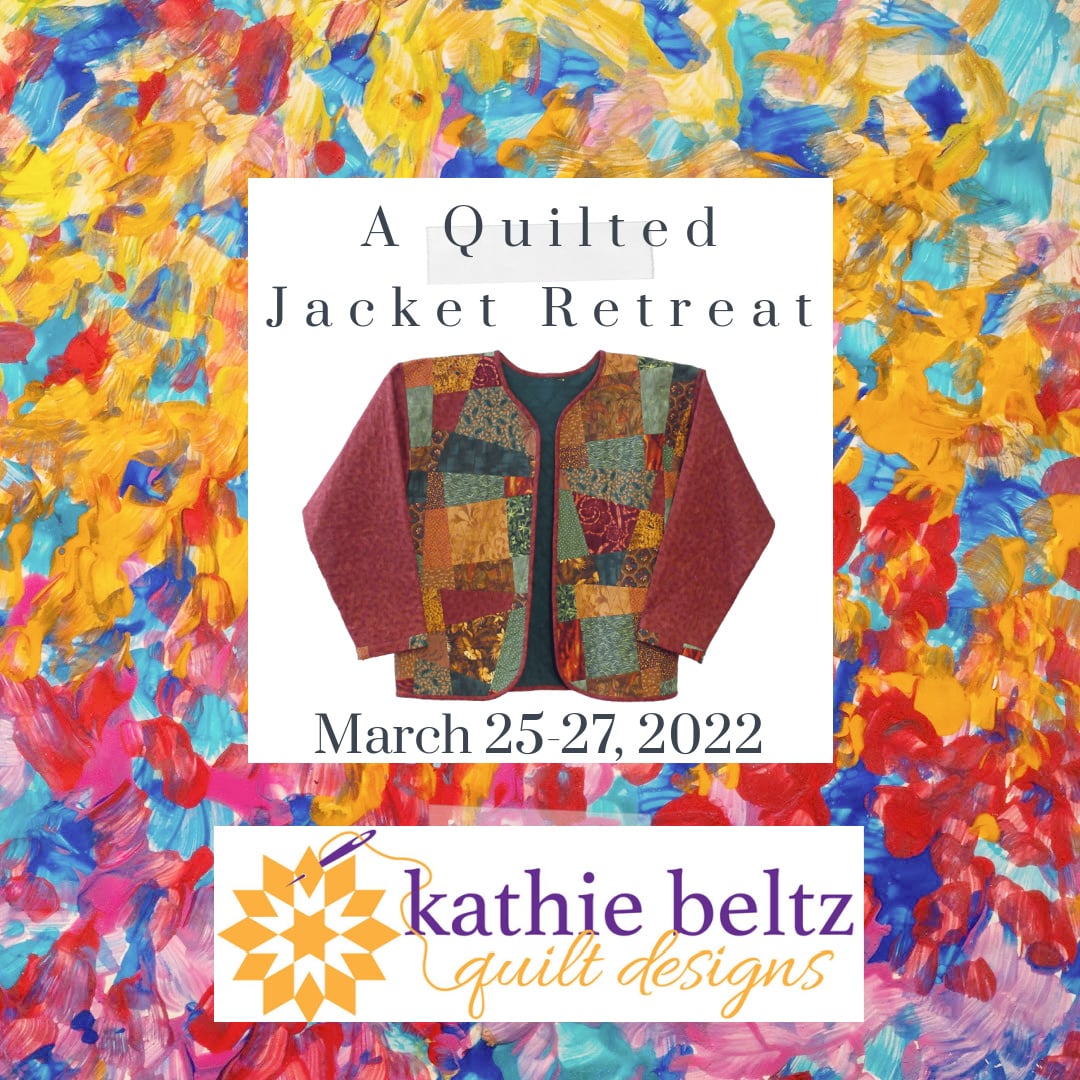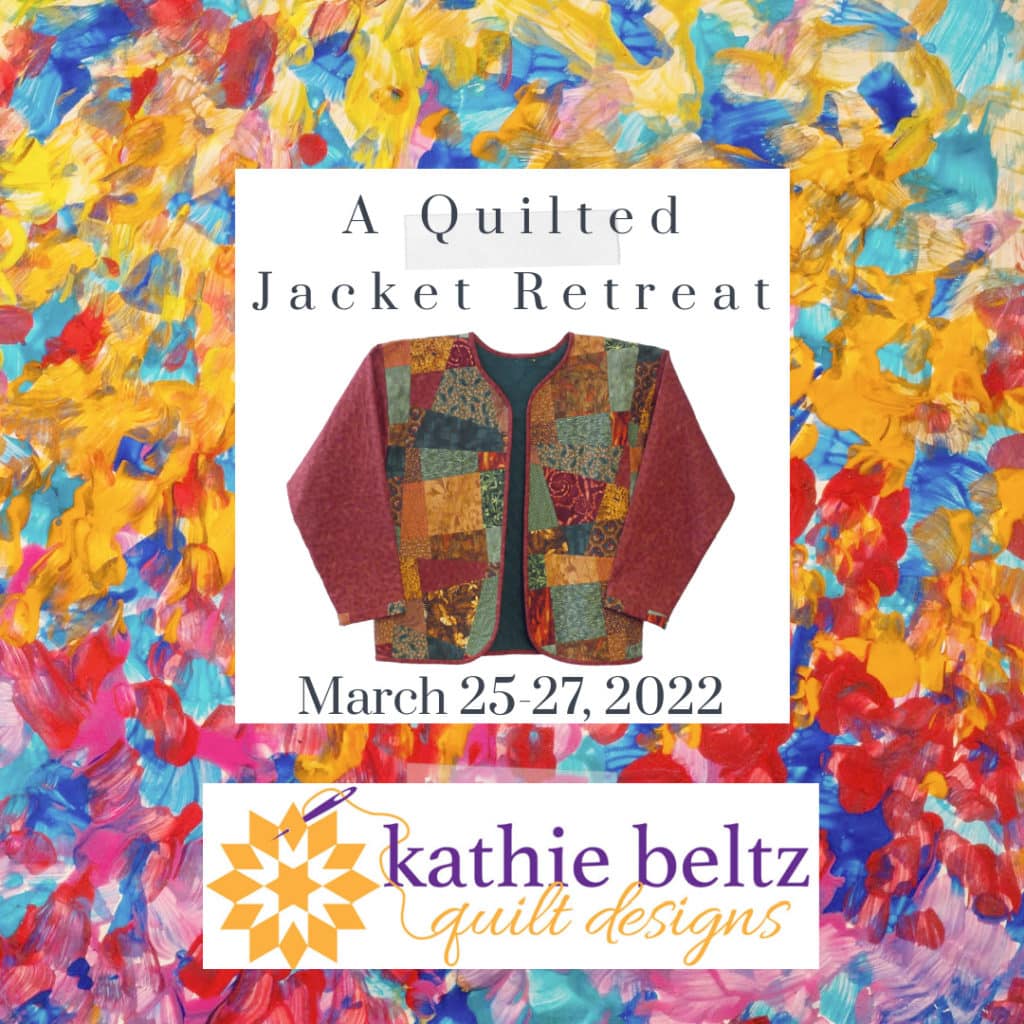 Price $425 – $505
March 25-27, 2022
Instructor: Kathie Beltz – Studio 180 Design Certified Instructor
Cost: $425 per person based on Double Occupancy and $505 for single occupancy
Quilt Retreat Includes:  2 nights lodging, two casual dinners, 2 breakfasts, 1 lunch, 1 afternoon tea, sewing room set-up, teacher fee and taxes.  Join Kathie at the Strong House Inn for a weekend of sewing, enjoying sweets, pampering, and fun.
Quilted Sweatshirt Jacket
Create an easy quilted jacket.  Basically, a layer of fabric (quilt blocks, strips, squares) is quilted to the framework of a sweatshirt, creating a jacket.  The technique is easy, and can be used to make an assortment of jackets. The jacket in this class will use Stack-N-Slash blocks with 18 different fabrics.  Buy a Layer Cake, or dig into your stash for the fabrics.
Skill Level:  Confident Beginner
About Kathie Beltz
As an award-winning quilter, Kathie Beltz lectures, gives demonstrations, and teaches workshops at guilds, quilt shows, and retreats across the country.  She been quilting since 1995, teaching since 2004, and judging quilts since 2007.
In 2013, Kathie became a Certified Instructor for Studio 180 Design, Deb Tucker's quilting tool and technique company.  In 2017, Kathie launched Kathie Beltz Quilt Designs, her own line of companion patterns for Studio 180 Design tools.  These quilt patterns are for smaller projects that look complicated but are easier to make than you may think.
For more information on Studio 180 Design patterns and tools, or for information on workshops, lectures, or judging, Kathie can be reached by email at Kathie@KathieBeltz.com.